Couple o' goodies
on
August 30, 2011
at
2:35 pm
No, everyone, Cooties is not dead. I've just finished up a fun project for the Illopond, and am ready to jump back in to this project in a more focused and professional way. I've learned several different things that I am anxious to incorporate into my work on my favorite characters and end "Infestation" in a satisfying way. I'll be posting some of my process along the way as well.
In the meantime, here are a couple of Cooties-related fun things I'd like to share!
First, for my birthday a few weeks ago, my mother-in-law made me one of the best cakes possible: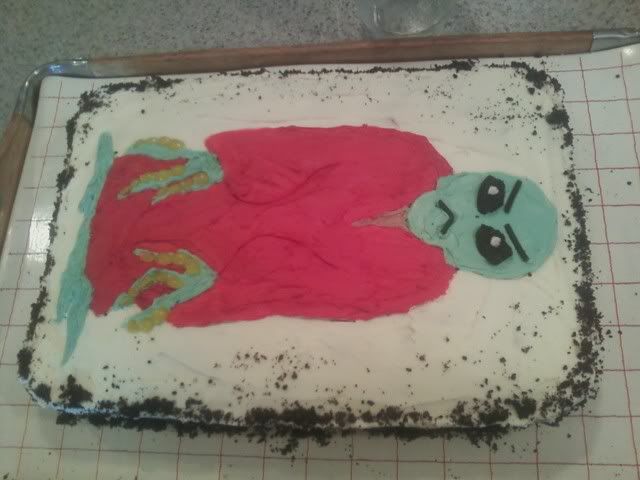 Can I just say how awesome it was to see this on my birthday?
Second, one of my favorite webcomics, Ardra, featured Mr. Bell in the currently-running "Speed Dating" storyline. Go check it out!